Cooked Chicken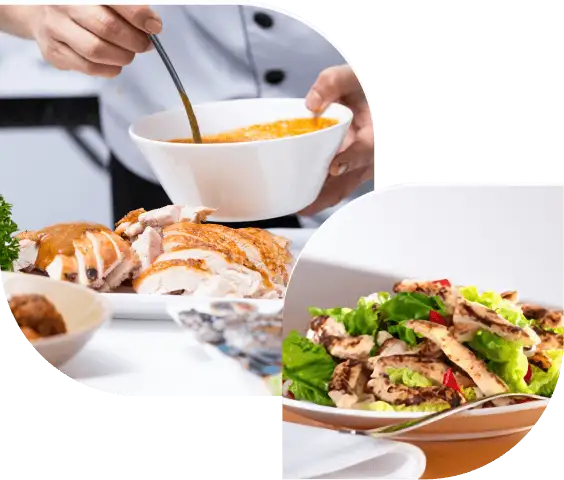 Westbridge cooked chicken range can be cut by hand or machine cut, the products are steam cooked and individually quickly frozen to give consistency and premium quality every time.
The hand cut process offers a more natural appearance than a machine cutting process would produce.
Either process is perfect for premium quality ready meals, sandwiches and convenience food markets.
Products are available in:
Sliced
Diced
Strip
Whole Fillet
Inner Fillet
Calibrated Fillet
GET IN TOUCH
Contact us now for a full briefing of our range capabilities, or request a product information brief containing individual product details.