Duck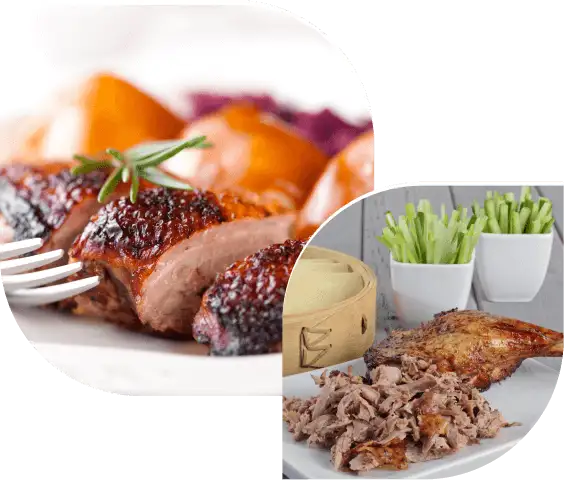 Raw & Cooked Duck
Our Duck products are marinated & boneless.
They come fully cooked in both shredded and sliced formats.
Our Duck products offer a superb added value proposition to either wraps, ready meals or sandwiches.
GET IN TOUCH
Contact us now for a full briefing of our range capabilities, or request a product information brief containing individual product details.