Fish & Seafood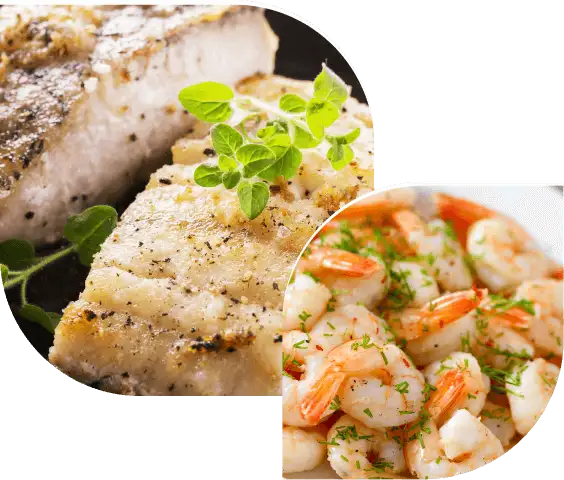 Westbridge Foods offer a vast array of Fish & Seafood products.
We offer Cooked and Raw White Vanamei Shrimp in all the peel and de-vein formats you could require.
We recently introduced 'Clean ingredient declaration Surimi' into the UK and have many added value Surimi based products available to source.
Some of the species we have available are:
Surimi
Prawns
Red Tilapia
Pangasius
Pollack
GET IN TOUCH
Contact us now for a full briefing of our range capabilities, or request a product information brief containing individual product details.