Roast Chicken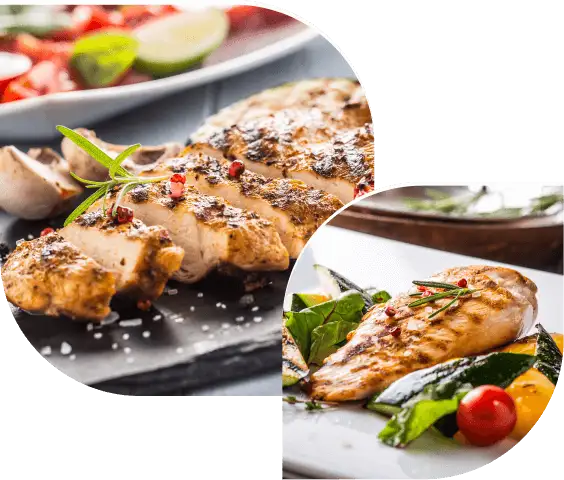 Oven Roasted Chicken
Westbridge roasted chicken range can be cut by hand or machine cut, the products are roasted and individually quickly frozen to give consistency and premium quality every time.
Our oven Roasted Chicken is marinated before Fully Roasting giving succulent chicken breast meat and if preferred crispy golden skin, This product is fabulous eaten hot or cold.
Ready-to-Cook or Ready-to-eat.
Can be served either hot as part of a meal or cold on top of a salad or in a sandwich.
GET IN TOUCH
Contact us now for a full briefing of our range capabilities, or request a product information brief containing individual product details.